We have released MOD "8×9(Hack)Craft" that you can learn programming while playing Minecraft everyone!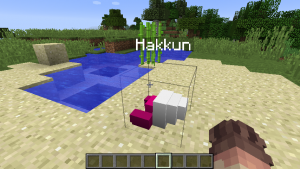 When you install 8×9 craft, "hakkun" appears in your Minecraft,
You will be able to talk through the program.
Let's learn programming while enjoying conversation with "hakkun"!
Download of "8×9 craft" is free.
Archive is here, Thank you.